Regular price
Sale price
$15.00
Unit price
per
Sale
Sold out
The best all natural alternative to petroleum based skin protectants like Aquaphor and Vaseline, powered by plants. Hydrate and heal dry flaky, cracked skin with one product that can act as your:
lip balm
hand cream
body moisturizer
foot cream
cuticle oil
bug bite relief
diaper rash
eczema ointment
inflammation relief
sunburn soother
first aid for minor cuts & scrapes
tattoo care
& so much more!
Mama & Baby Approved! Gentle enough for a variety of skin types. 

Intentionally chosen botanical ingredients have been used for centuries for their healing properties. Loaded with Vitamins A & E, organic oils help stimulate collagen production and boost skin's elasticity to minimize fine lines and wrinkles, help tighten and even your Skin tone. 

Share
Ingredients

Beeswax: full of vitamin A, promotes cell regeneration, assists in healing wounds, reduces swelling, prevents infection
Apricot Oil: softens and hydrates, heals the skin's surface
Almond Oil: hydrates skin and reduces appearance of scars
Wheat Germ Oil: softens and hydrates skin, heals scars and reduces skin damage, inflammation and dark spots
Calendula: tightens skin, reduces swelling, itching and dryness, and has antifungal and antibacterial properties
Thyme: stimulates blood flow in skin, relieves itching and tightness, and has anti-inflammatory and antibacterial properties
Lavender: moisturizes and soothes dry, itchy skin, reduces redness and has anti-inflammatory and antibacterial properties
Lemon Balm: reduces swelling and redness, boosts circulation, encourages the healing of cuts and scrapes, has antibacterial properties, reduces damage from UV radiation
Vitamin E Oil: rich in antioxidants, relieves itching and tightness, alleviates acne scarring, reduces swelling and fights bacteria
View full details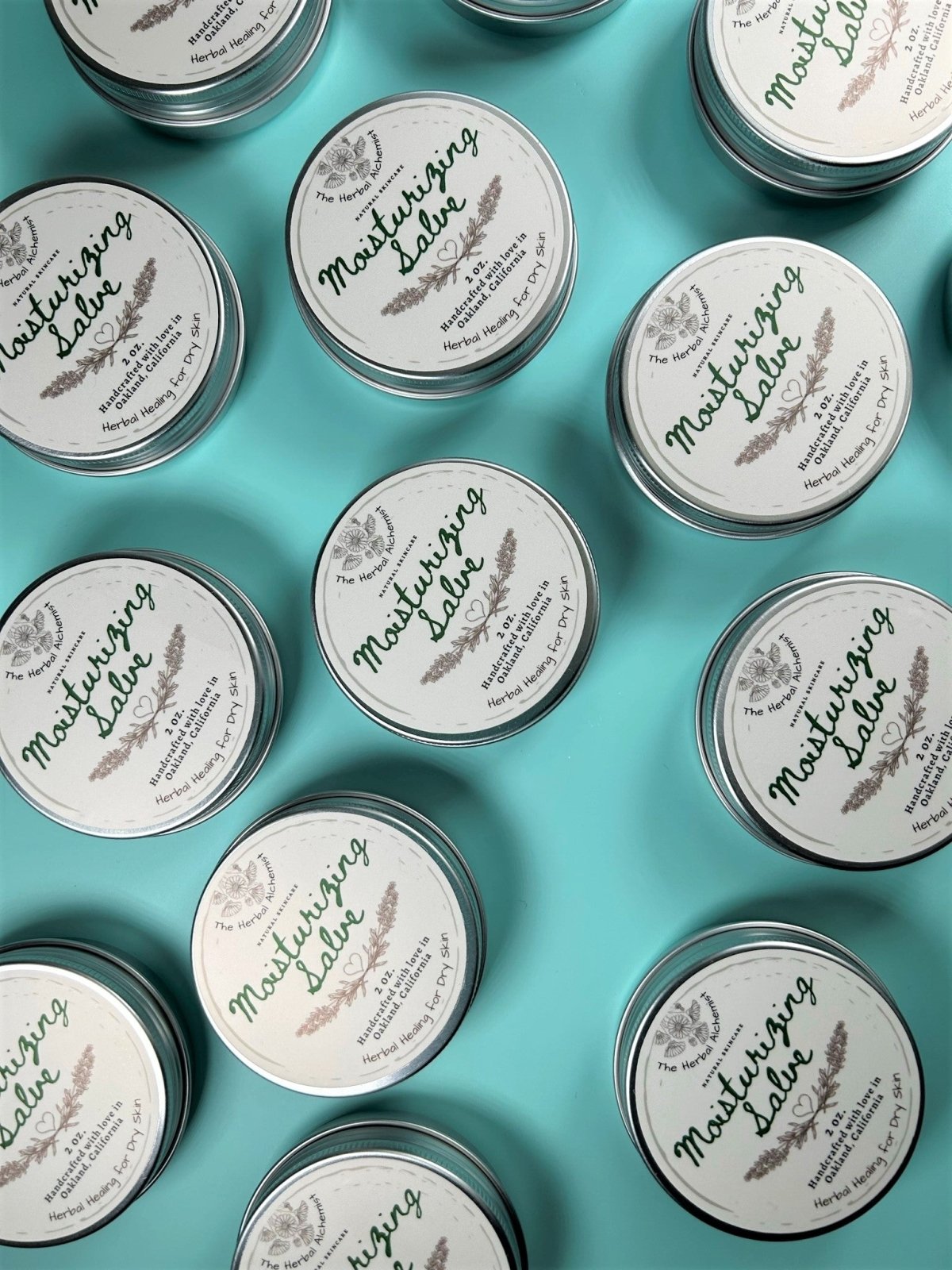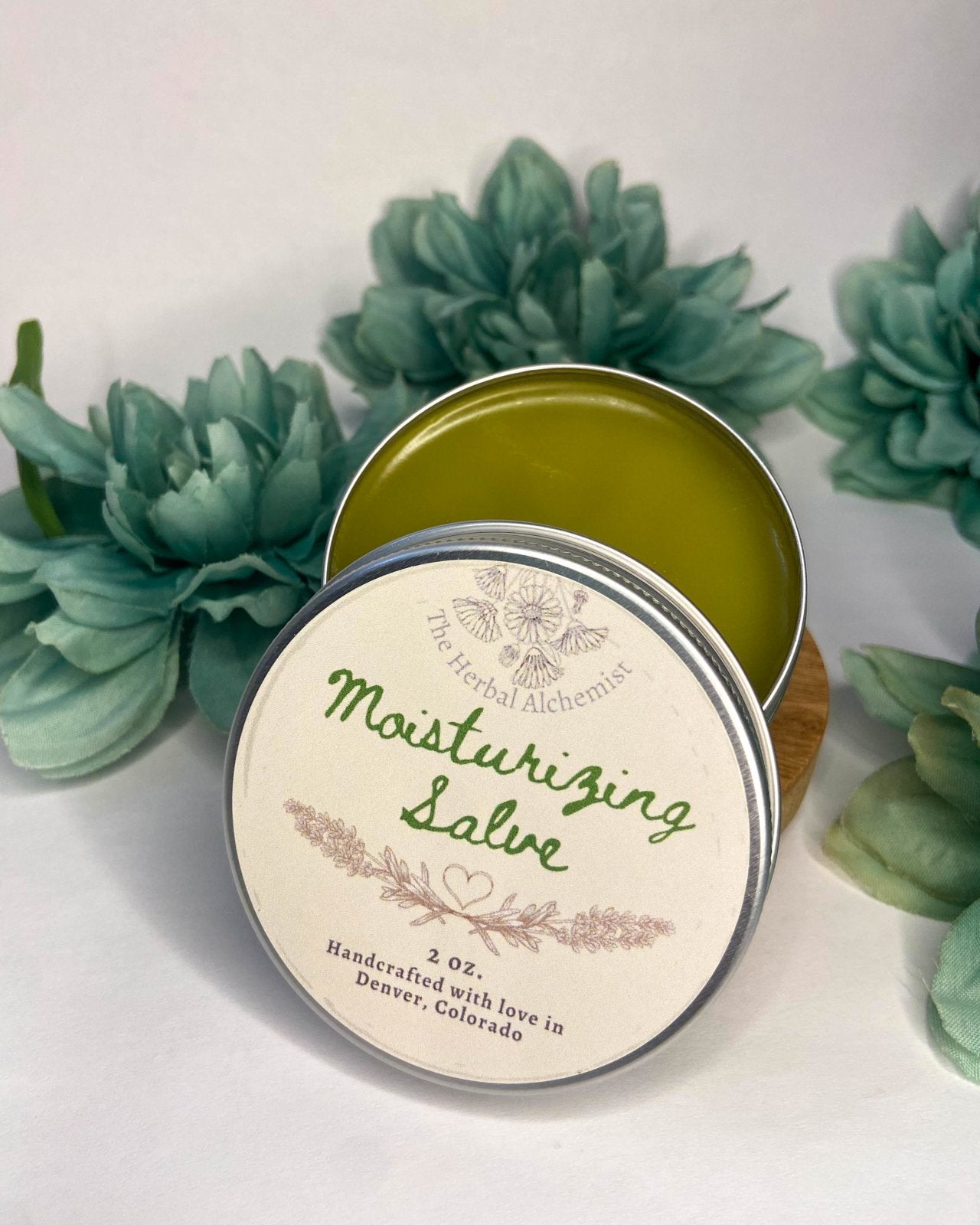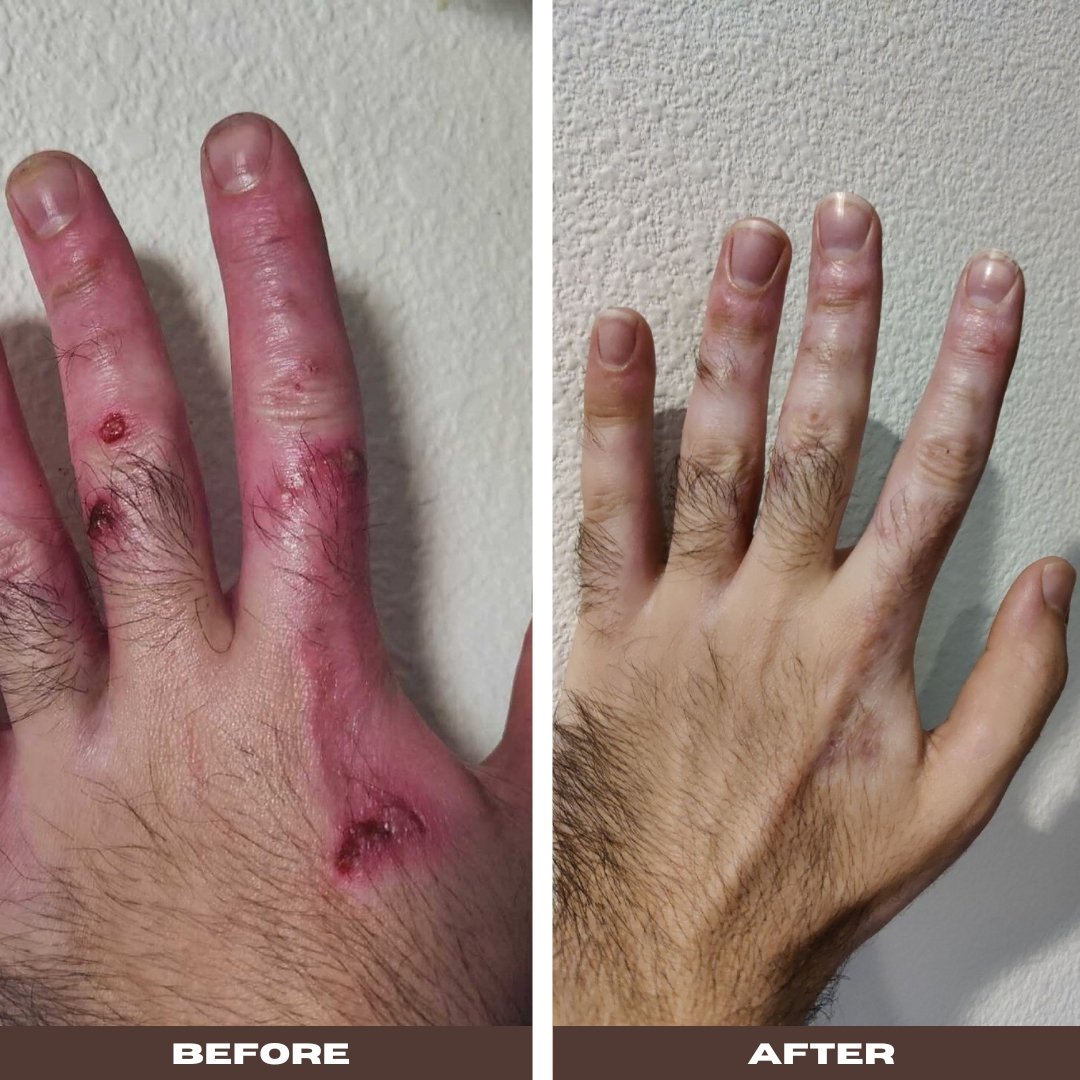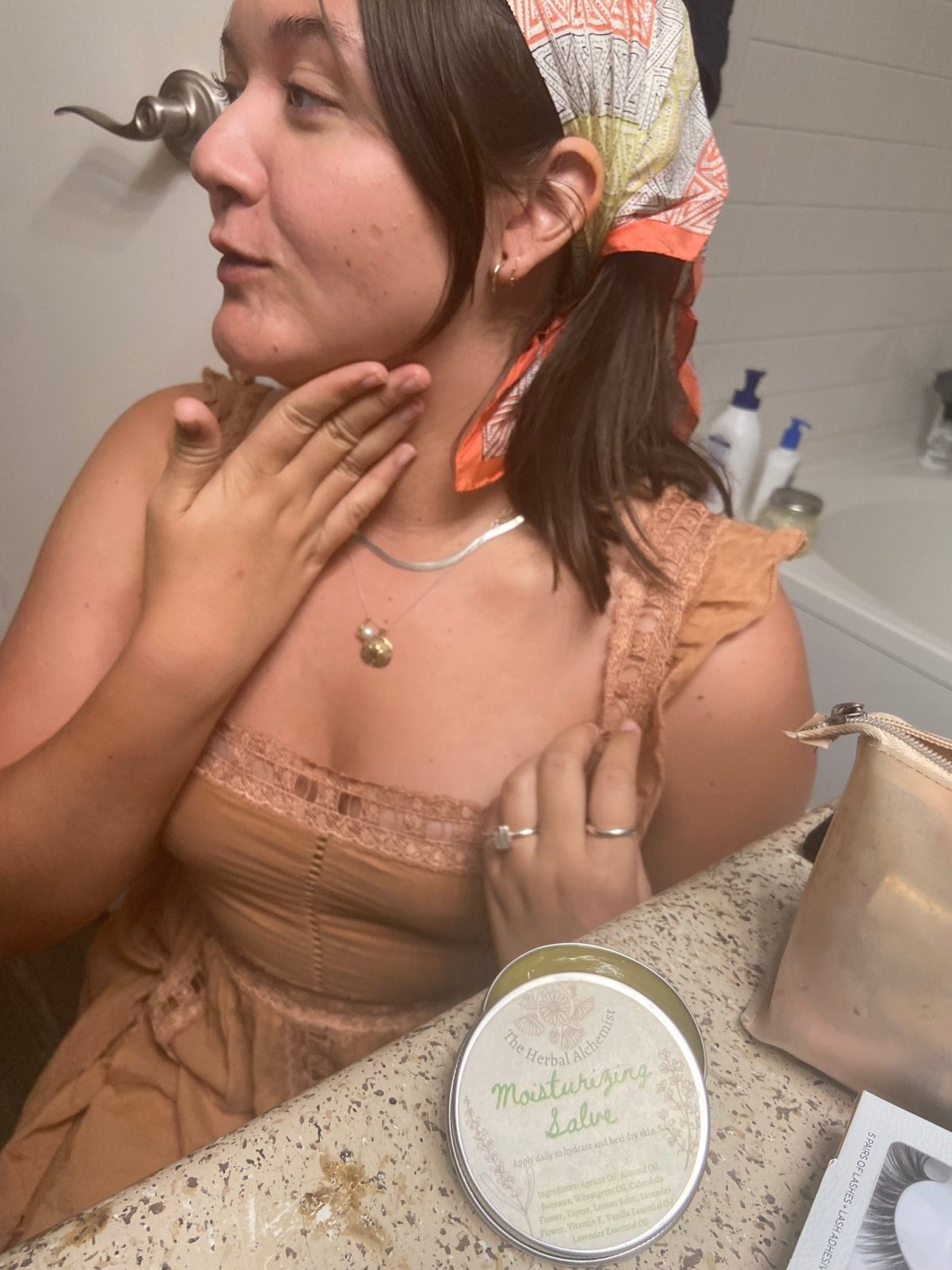 So soothing!
I have struggled with eczema my entire life and time and time again I face a lot of trial and error as to what works for my skin. Saw this at Oakland Famers market and fell in love with the ingredients and sent. The salve is a welcomed relief to how dry my skin can get in the winter. Can't wait to try other products.
Love love love, buying more now
Lotion was not cutting it. This salve is rich, luxurious and perfectly balanced for a great price. Stocking up for the winter.
My favorite product
I'm obsessed with lotions and salves. I moisturize often because I have naturally dry skin. My skin is super sensitive too— lotions with chemicals or super strong fragrances cause me break out in a rash. This moisturizing salve has been a game changer for me. It makes my skin feel so good and I notice having to use it less often than other products I have. It's so sensitive and light I even use it on dry spots on my face. A little goes a long way. I honestly don't go anywhere without it.
Bright and happy tattoos
"I initially used the moisturizing salve for just my hands, which it works very well for, but I also discovered that it helps keep my tattoos looking bright and happy so now I just use to all over and I'm going to need to get a bigger size next time!"