Regular price
$20.00
Sale price
$20.00
Unit price
per
Sale
Sold out
100% Plant Based | Organic Ingredients | Vegan | Cruelty Free
Scent Profile:
Intoxicating, earthy, floral & inviting
Sensual and fragrant
Jasmine, Rose, Ylang Ylang

Have you ever wondered what heaven smells like? This bath and body oil is as close as it gets. The luxurious and moisturizing blend of oils will leave your skin feeling softer, smooth, and nourished.
Our Body & Massage Oil is an alluring, intoxicating, and rich blend of luxurious, plant-based oils that deeply moisturize and nourish dry skin. Perfect for a relaxing massage or as a daily body oil. formulated with a unique blend of essential oils and botanical extracts that help to soothe and protect dry, sensitive skin. 
Ingredients

Avocado Oil*
Apricot Kernel Oil*
Rosehip Oil*
Carrot Seed Oil*
Vitamin E Oil*
Essential Oils
Lavender*
Jasmine*

*Denotes Organic ingredients
Shipping

Products that are in stock will be shipped within 1-3 business days of your order. At checkout, you can choose your preferred shipping method and upgrade to thermal insulated shipping if desired. We are currently only able to ship within the United states. We use USPS priority mail shipping, which generally takes 1-3 business days to arrive, but in some cases, first class shipping is used, which can take up to 5-10 business days.
View full details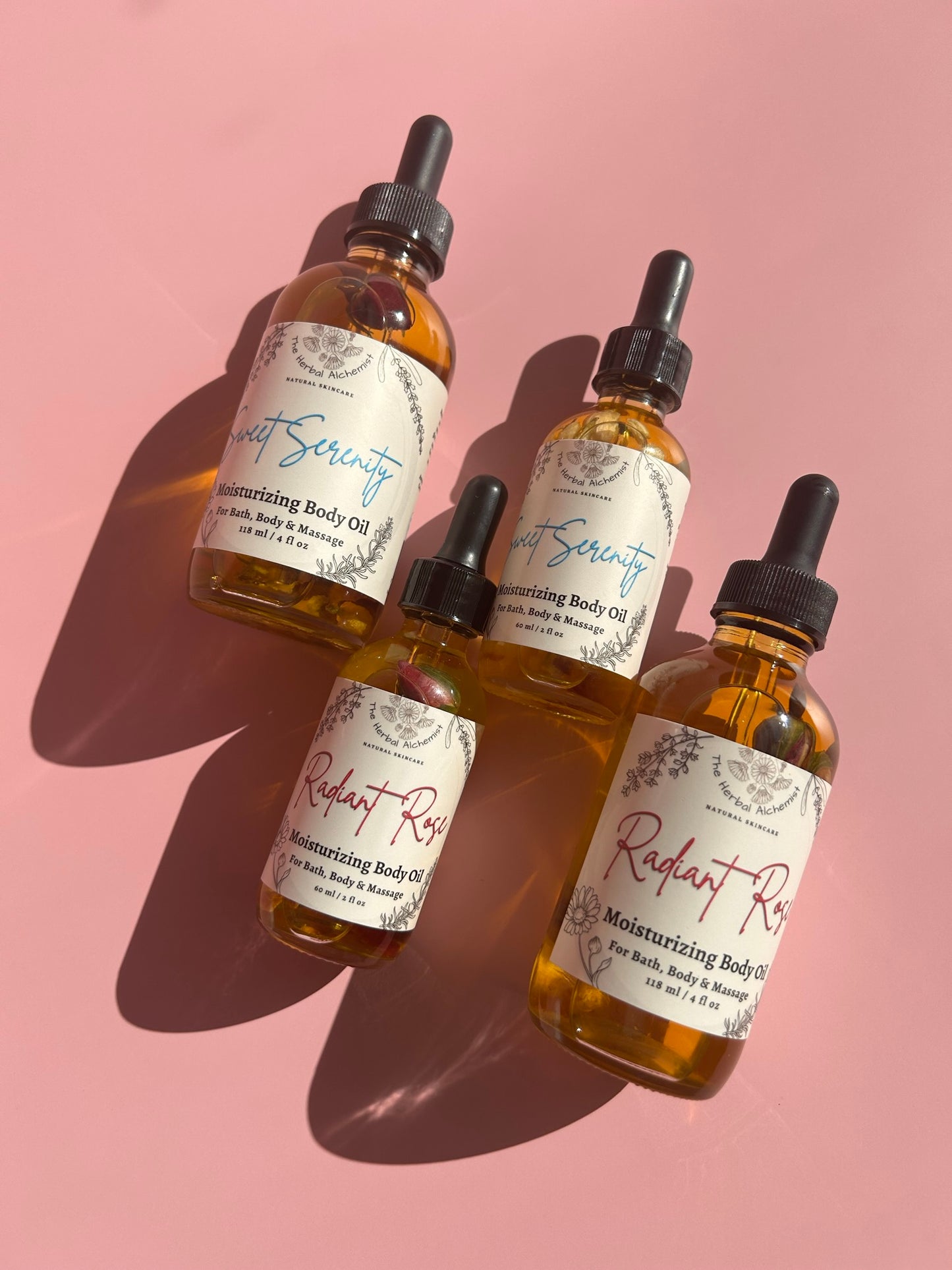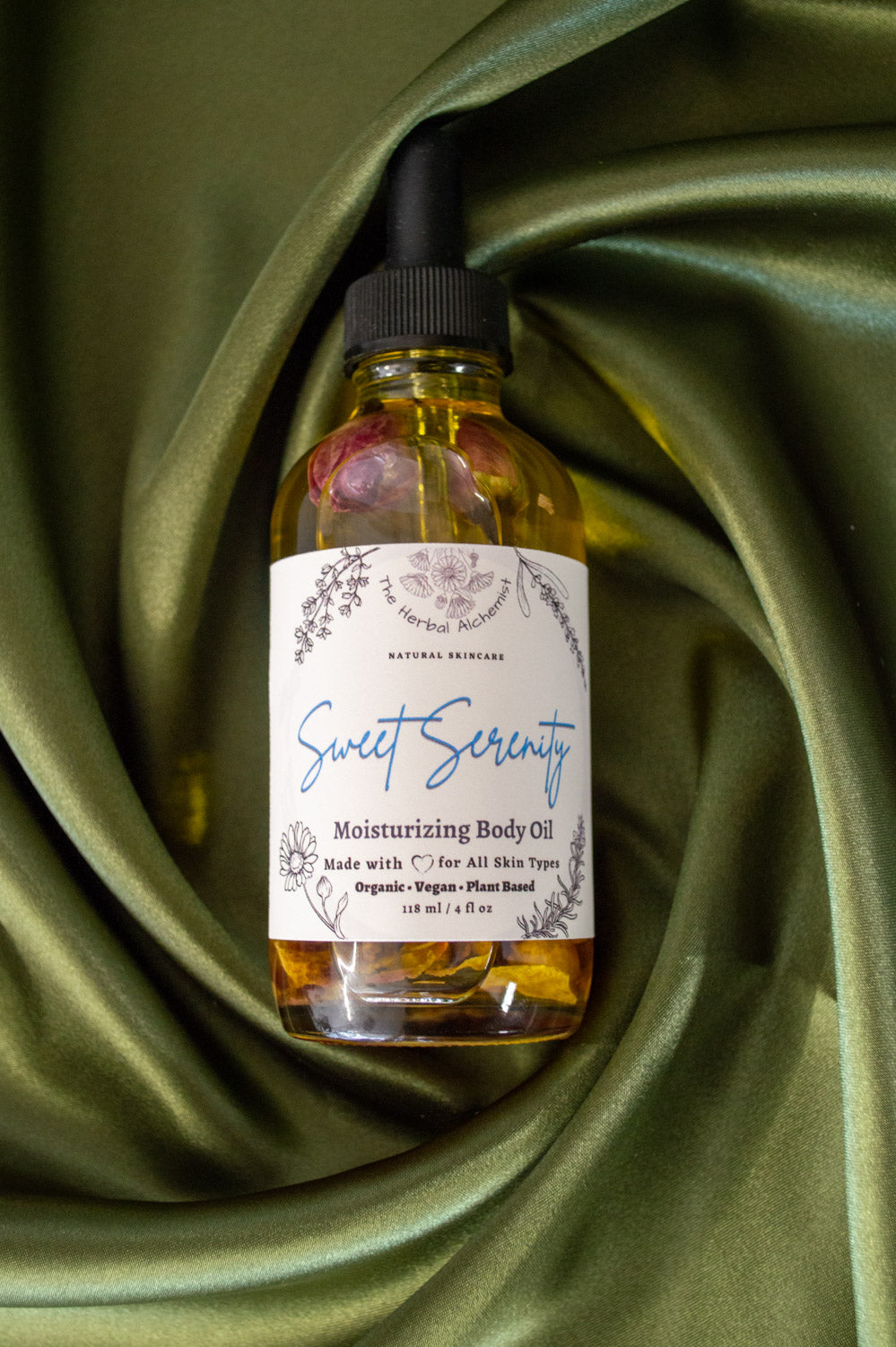 The Sweet Serenity
The Sweet Serenity oil has helped and healed my cracked skin. I'll be a forever customer!
The Sweet Serenity oil has my favorite scent of all. It's like aromatherapy on top of soothing your skin. I have this one next to my bed and also rub on my pregnancy belly every night. But honestly-- this one is just a treat! It'd be great for right out of the shower or a massage. The ultimate self-care product.